How's the Market in
New Jersey?
Posted on July 11, 2018, by Christine Brockman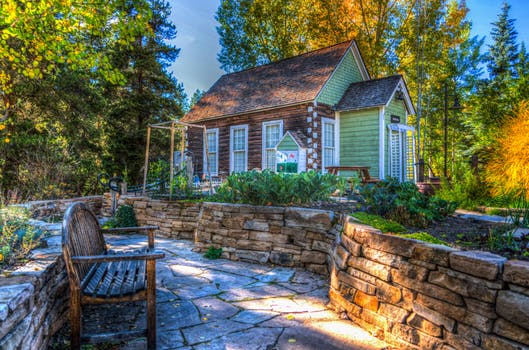 Is it time to buy? To sell? To rent?
Okay, I've been renting for a few years and the question keeps haunting me… "Why am I paying someone else's mortgage"?
So I casually begin talking to others and doing my google searches.
How much money do I need to have to buy a house?

Does it make financial sense to own a home?

Do I need a Realtor?

Where do I get the best rate?

Can I afford the upkeep?

What's it gonna cost to move?
Here are the advantages of owning a home:
It's a sound investment. The value WILL increase. I can deduct interest and taxes from my income tax. I won't have to worry if my landlord increases my rent at the end of the year. I can grow a garden/ take down a wall to open the kitchen/ get rid of baby poop green and paint the outside a color THAT I LIKE!
Getting a Realtor makes sense. I go to the dentist when I need a tooth procedure done. I'd seek an attorney's help with complex legal matters. Buying a home is the biggest investment of my life… I'm going to go to someone who does this EVERYDAY as opposed to trying to figure it out on my own. They would also be able to help direct me to a loan officer; one they trust, has a good reputation and provides the best rates. Those two would be my resources for my other questions about my ability to afford the upkeep and cost of moving.
Here's the market history for Ocean County. Pretty steady!

My strategy as a buyer:
For the state as a whole, buyers should expect competitive housing prices for the next several months (buyer demand is stronger, inventory is a little lower making the prices competitive). Gradual rising mortgage rates make me want to get ready and lock in a rate now to save some money, and then get a realtor who can find the best house immediately when it comes on the market and put a stellar offer in. Provided by New Jersey REALTORS®. Report © 2018
As a seller:
Inventory is needed and buyers are competing. Now's a good time to list.
Keep renting:
Naw. I'm done paying someone else's mortgage. AND done with baby poop green.